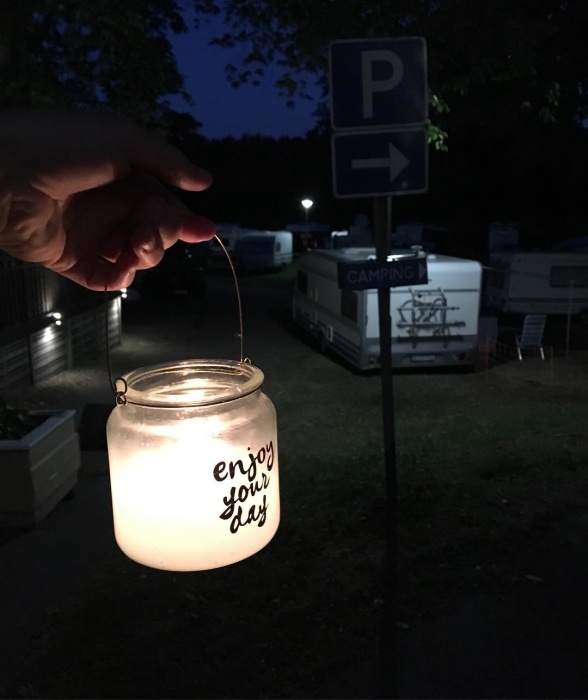 We wish you a warm welcome to our place!
Check-in/check-out times:
The front desk is open 3 pm - 7 pm Monday-Friday and 3 pm - 6 pm on Saturday for check-in and guest services. Check-out is at 11 am for cabins and rooms. For the campsite, the check-out is at 12 am.

Late arrival:
Are you arriving after the front desk has closed for the day? This is no problem! Just contact us at +46303-18900 or by sending us an e-mail and we will give you the information you need in order to check in by yourself. Please note that if you arrive when the front desk is closed, you pay for your reservation in advance.

Special requests:
Please contact the front desk if you have any special requests regarding your stay, for example early check-in, late check-out, bringing your dog etc. We love to help out whenever we can!

Payment:
You pay your reservation with credit card upon arrival. You can also make a payment in advance. Please contact the frontdesk for more information.

Cancellation:
Cancellations can be made up until 2 days before arrival. If you fail to arrive without cancelling in advance or if you cancel too late you will be charged for one night. If Kongelfs Gästgifveri & Citycamping has incurred costs specifically related to your booking, you must reimburse these.

Please note that you might have a different cancellation policy for your booking if you have made your reservation through an external booking channel (Hotels.com, Booking.com, etc.).

Allergies:
Does your booking include breakfast? Please let us know if you have any allergies and we will always try to adapt the breakfast for you.

Parking:
We offer free parking for the guesthouse and the campsite guests around the house.

Feel free to contact us at any time if you have any questions.