Do you travel with your dog?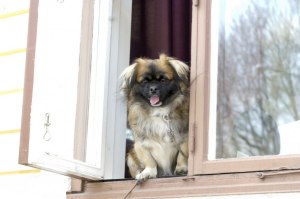 We accept dogs in some of our family rooms in the hostel. Let us know about the dog when you book the room, otherwise we might not be able to help you on spot!
Price: 50 SEK per night (maximum 2 dogs).
For sanitary reasons no animals are allowed in the guest kitchen, dining room, café/front desk or the TV-room. Further more dogs are NOT allowed in the beds.
NB! We do not accept other kinds animals and if you wish to bring your dog this must be booked in advance.