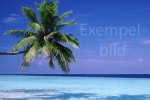 Bohusläns guides tells tales of our historical past and makes your trip memorable!
City walks
Bus and boat rides
whole and half day trips
Bohusläns guides is a group of authorized guides from Strömstad in the north to kungälv in the south.


Book a guide and be inspired by:
"Best coast"
Boat building
Thrilling surroundings
Evert Taube's Bohuslän
Fewds, fortress and fond memories
Fishing camps, fishing and coastal shipping
Rock carvings
Cliffs and sea
The artists' Bohuslän
Koster islands and Koster sea National park
Museums
Northern Bohuslän and surroundings
Skaftö/"Saltön"
Stone cutter era
Islands and bridges
contact Våghals Tourist Centre for more information and booking.