City of biscuits - Kungälv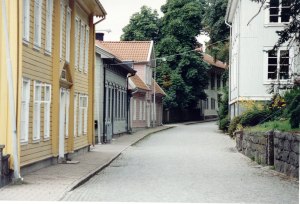 Kungälv, situated on the west coast of Sweden, has a perfect location for those of you wanting to have a vacation in a cosy small town, the closeness of the coast as well as having access to the pulsating life and shopping in the big city of Gothenburg.

Charming Kungälv offers plenty of cosy hide outs and dazzling gardens along the North river. Within a short distance you will find six golf courses, good fishing and everything you need when it comes to entertainment and culture.
And you'll never find a more sweeter smelling city! When ever Göteborgs Kex are making their famous Brago biscquits the vanilla scent is evident all over town.

Historical Bohus Fortress is just on the other side of the road, plenty of beautiful 17th century roads and a lovely beach promenade that takes you to Kungälv's nice shops and cafés.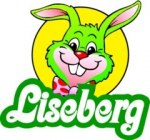 With Kungälv as your starting point you never need to spend more than 30 minutes travelling to reach typical tourist magnets such as Liseberg, Nordstan shopping centre, the archipelago or the protected forests of Svartedalen.
Back in the city of bisquits we have no less than 188 shops for you to explore, cinema, restaurants, cafés, art galleries, outdoor activities and much more. don't forget to visit Göteborgs Kex and their "bräckbod" where you can buy buisquits of all kind for a very good price.

Check the links above for more information!