Great location on the northern Gothenburg border
Kongelf's Guesthouse is located just next to the majestic medieval ruin Bohus Fortress, on a small island called Fästningsholmen.
Our beautiful house dates from 1881 and was once built to house the town primary school. The area has an exciting history that testifies to political power plays, royalty and ever-moving land borders. The town of Kongelf was moved to this place on Christian IV's order in 1613 after the devastation in the battle "Brännefejden". At that time, about 500 people lived in the city.

Already in 1681 there was a guest house on this island, which was then moved to the new square where our neighbor "Fars Hatt" now lies. Now, several hundred years later, the island Fästningsholmen has once again received a guest house and you are more than welcome to stay with us and disover this part of the Swedish West Coast.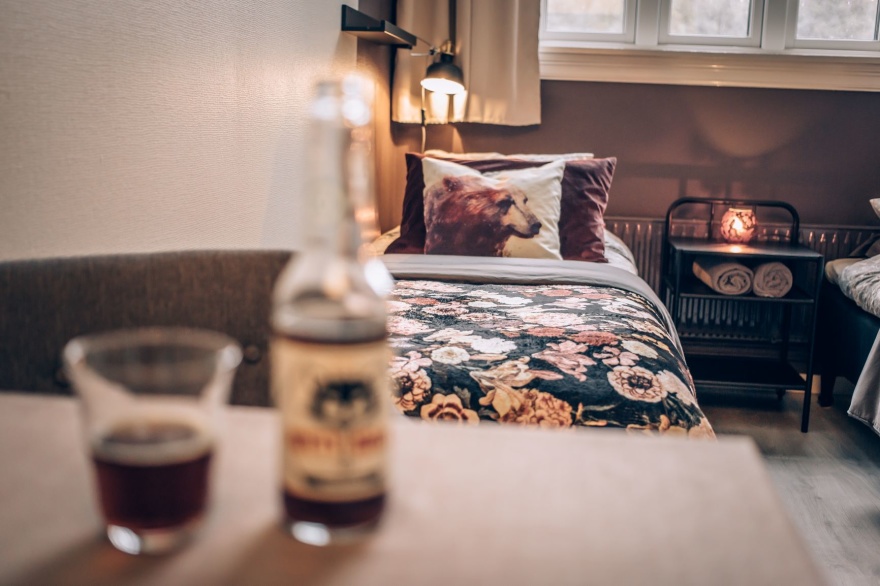 Lovely double and family rooms
During the winter of 2016-2017, the former "Kungälv's Hostel" was completely renovated and converted into "Kongelfs Gästgifveri" (Guesthouse Kongelf). Here you will find affordable and personal rooms. Read more...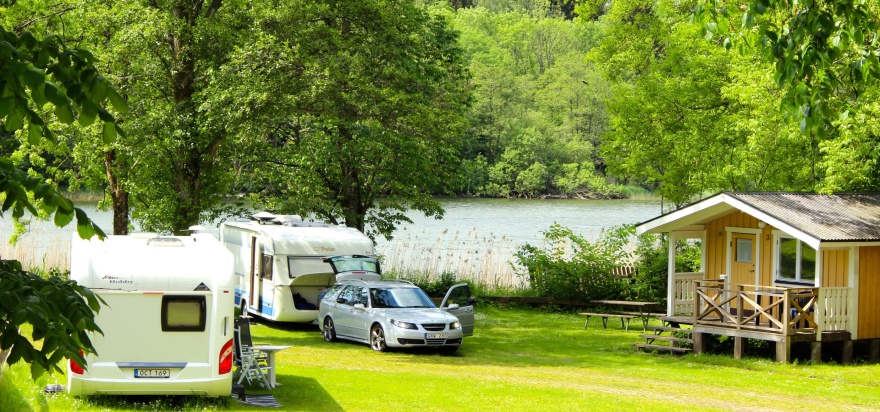 Centrally located Citycamp
Close to the shore of "Nordre Älv" in Kungälv
Kungälvs Camping offers 24 pitches on a quiet but urban camping area by Nordre Älv. There are also five cabins on the camp ground.
You reach the city centre of Gothenburg in 20 minutes. The shopping center "Kongahälla Center" with 100 stores is only 2 kilometers away.
If you are dreaming of outdoor activities during your vacation, there are great nature reserves in the area. The famous
hiking trail "Bohusleden" as well as the bike route "Euro Velo 12 - North Sea Cycle Route" passes right beside our place.
You can also go fishing in the river by the campsite with the Yellow card. Take me there!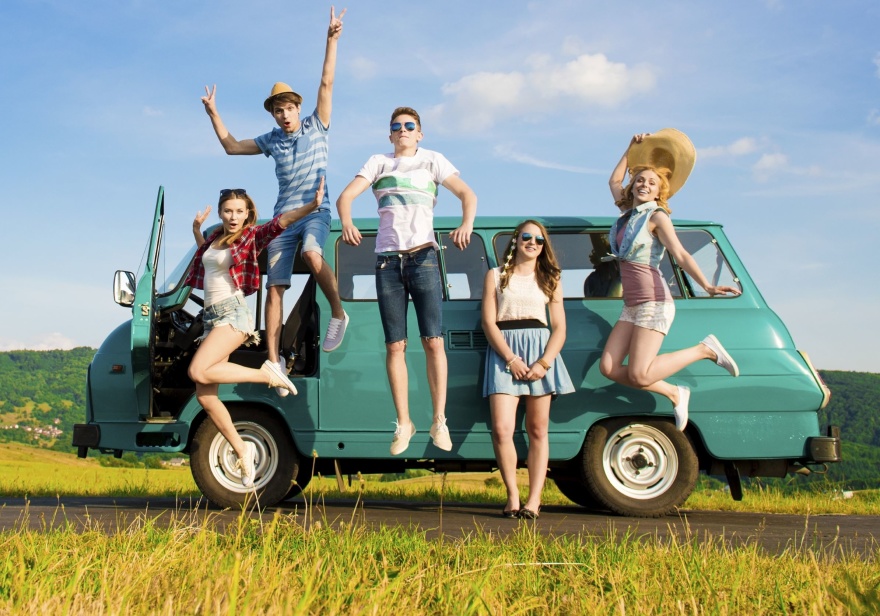 Fästningsholmen Quickstop
Perfect location for those traveling with Stena Line's ferries (24-hour check-in)
Open from mid-June to mid-September. During other times of the year you can book a place for your camper at the regular campsite next to the guest house.
Read more here...