QUICKSTOP below the fortress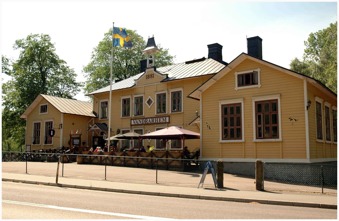 Our popular quick stop located below the fortress next to the old marina and is open from June 1st to the middle of September.
This camp offers an easier standard and is therefore a cheaper alternative.
You can stay for maximum 2 nights at the time.

It is not possible to pre-book seats on this camp, the principle "first come" applies here. However, as long as there is a free space you can arrive at any time of day. If you arrive late in the evening you are welcome to the front desk the morning after for payment.


Rates 2018
Camper 160 SEK/night
NB! Access to electricity is NOT included


Details
Central location with restaurants and shopping within walking distance
Allows you to clear fixed tanks and leave household waste (no extra cost)
100 meters to the front desk (Färjevägen 2)
Beautiful location next to the river Nordre Älv with a view towards Bohus Fortress
Free WIFI is available in the main building at Kongelfs Guesthouse/Våghals Tourist Centre (front desk)

For more information please call 0303-18900 or email till frontdesk@vaghals.se
You can arrive at the quickstop 24/7.
If you can´t make it to the frontdesk during opening hours you can choose to pay online via Payson. Click on the button below and follow the instructions.
Just remember to write down the following details in the message field:
Date for arrival
Registration no of your camper
Your name